Skincare in South Africa | Skin Functional
When you think of skincare, what brands do you picture? I think a lot of the time, the first thing that comes to mind is the big international brands. This isn't necessarily a bad thing but sometimes it just means that you can miss amazing things right under your nose. I recently stumbled upon Skin Functional, a local South African brand based in Johannesburg. I'm no skincare guru or anything but I've been pretty damn pleased with this brand so far and I figured, why not write about it? This blog isn't really a beauty blog but I do enjoy supporting local brands in general and if I come across something that I would talk to a friend about, it makes sense to put it on my blog as well.
Disclaimer: This blog is not sponsored in any way. All products were purchased at full price with my own money. Also, guys, I'm seriously not someone who knows a helluva lot about skincare. I'm just interested in it, trying to learn more about it and felt like sharing something that I feel worked for me personally. So yeah, do your own research, double-check the info in this blog and please make your own decisions based on your own investigations 🙂
One last thing – and I'm going to put this in bold so everyone hears it loud and clear:
Your skin does not define your beauty. You do not need to spend money on products to look or feel beautiful. There is no skincare product that will "fix" a skincare concern that is rooted in an unhealthy lifestyle. There is absolutely nothing wrong with showing signs of ageing. I really don't want this to be about putting even more pressure on women. This is for people who enjoy celebrating themselves through skincare. 
Like I said in the intro, Skin Functional is a South African skincare brand. They claim to be cruelty-free, non-toxic, alcohol-free and fragrance-free. If you've ever heard of The Ordinary, I'd say that Skin Functional gives off a pretty similar vibe. The products are very simple, straight to the point and easy to work with. They mostly focus on particular skin treatments as opposed to general skincare items like cleansers and moisturisers. Think serums, chemical exfoliants, spot treatments – that kind of thing.
Why I Like This Skincare Approach
If you're just starting to learn about something new that has any involvement in the beauty industry, it feels like treading water. There is just so much and half of it is bullsh*t. Knowing what is actually worth your money is so hard and the simpler, the better. 
I think Skin Functional has done a really good job at making complex skincare understandable. Instead of telling you that every single product is something you need, they've distilled it into certain products for certain purposes. It helps you take the "less is more" approach. 
I really appreciate the way the website is laid out. You can sort products by skin concern, age, skin type and active ingredients; making it a lot easier to figure out what you actually want. 
The website is packed with accessible information. Every product has been very well thought-out and is accompanied by a full explanation of which ingredients are doing the leg-work, what results you can expect from the product, how to properly use it, who it is suitable for, safety tips and even down to the details of the pH level of the product. 
Products I Have Actually Tried
At the time of writing this, I have been using the Smoothing Gel  (Retexturising Honey) and the Anti-Oxidant Complexion Firmer (10% Ascorbic Acid + 3% Ferulic Acid) for two weeks. In the grand scheme of things, two weeks isn't very long, especially when talking about skincare. However, I haven't had any bad reactions; I've actually had good reactions. If I did have any bad reaction or found out something not so lekker about the brand, I'd take down this post. So the fact that you're reading this means that, to my knowledge, so far so good. 
I have noticed a general improvement in my skin. Kind of like an airbrushed thing going on. My skin wasn't bad to begin with but the positive change is visible enough for me to attribute it to these products (I haven't changed anything else about my skincare or lifestyle). Don't get me wrong, this isn't like unicorn juice that will instantly perfect your skin. My skin still looks like skin with pores and wrinkles (yes I have some wrinkles at 23, and I'm totally fine with it) and spots etc. but overall, it looks tighter and smoother. Which is pretty much exactly what the products claimed to do. 
So if I had to say what my skin type is, I'd probably say dry and relatively sensitive. The Vitamin C serum (Anti-Oxidant Complexion Firmer) isn't recommended for sensitive skin but mine seemed to manage perfectly fine. I did notice a tiny bit of tingling in a couple of spots for a few seconds but it wasn't anything uncomfortable. As far as I understand, that's a fairly normal reaction to a Vitamin C product. I didn't notice any other signs of irritation or redness from either of the products.
Delivery and Attention to Detail
The delivery of the products was quick and easy so no issues there.
They even went as far as personalizing a skincare routine for me, based on the products I had purchased. The package also included some nice concise information on which products you should and shouldn't mix.
I think the price is actually very reasonable. Skincare, in general, isn't cheap. But if I think about the value for money, I'd definitely order from them again. I really didn't feel like I needed to sell an organ to get my hands on a couple of things.
I didn't sit and look through every single ingredient on every product. I honestly don't have time for that. But in general, it did seem like they did stay true to the non-toxic claim. There were a couple of ingredients that did show up on some lists of ingredients to avoid but those same ingredients were said to be fine on other sites, so really who even knows at this point. My personal judgement is that their ingredients are pretty good but I could easily be proven wrong and if you know something that I don't, please tell me!
I genuinely had a really good experience with Skin Functional as a whole. Great value for money, fantastic resources and pretty awesome results. Please drop a comment below if you know of any other skincare brands in South Africa that I might enjoy. I'd love to hear your thoughts on this!
Check out some other blogs.
Looking for a ridiculously easy dessert that you can whip up in a few minutes? I got you! This coffee dessert is happiness in a mug…
Whether you're new to vinyl or you're already an avid record collector, knowing the best stores is a gamechanger. Thankfully, Cape Town has plenty of options…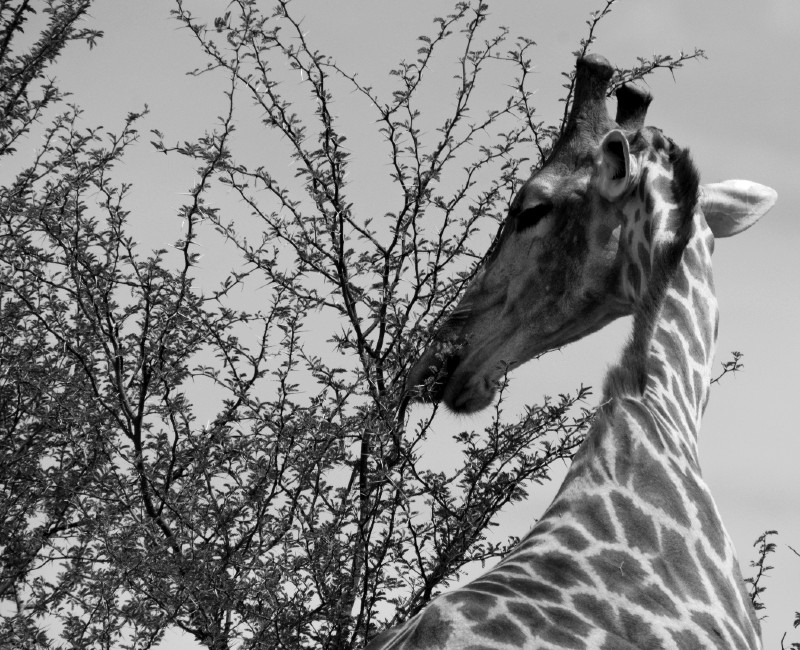 If you're an adventurer at heart or you're into epic photography, you might enjoy the Kgalagadi Transfrontier Park…